Hello beautiful people, everyone has experienced a disappointing, mortifying and inconclusive period, last two months could have destroy everybody but, fotunately, not me or at least not that much. I have neglected many this space and also some people telling me that if I don't have something good to show it's not worth wasting readers time, bullshits! I am the one who loose something, I loose time thinking and taking photos that nobody will watch and in the meanwhile the world goes on and you stay back with your imperfect fancy posts that will never see the light. It's time to say stop to insecurities and hesitations it's time to fully live your life asking yourselves Am I having a good time? if the answer is yes you are half way.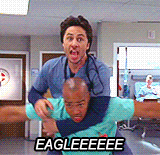 And now back to the usual lightness I want to introduce some talented italian crafter I know their site and social are in Italian but give them a chance.
Amanò by sirby make beautiful peace of art with japanese paper, her earrings are light and so colorful I can't live without anymore 😍
Asap I will buy another one with spring pattern, any excuse for a touch of color  😅
In this picture you can spot the dimensions, not too exaggerated, and the broccoli enamel pin from Petit Pois Rose that everybody believe it is a tree 😆
Let yourself be amazed by Le Fou Bijou's creations , plexiglass and wood objects full of magic.
I choose a yummy fishbone-cat earrings that do not go unnoticed, also to Amy
And now is time for a boy Teddy, artist and comedian, follow him on social media and you will not regret it. He make jewelry from old silverware and locks. I was miserly and bought only a 5 bucks ring made with a steel fork and it is for sure special. His motto is "a diamond is forever a Teddy is for everyboby" could not agree more. 
an interesting dish 😉
Amy's view
Ok, you think about the accessories and
I think to make them stand out
as long as you forget to brush me, ok??