[:it]Non si può dire qualcosa su wonder woman che non sia già stato detto, eh no, proprio no. Eroina da frase giusta al momento giusto!
E di un gatto wonder woman? No, eh?ahahahah no, tranquilli non ho conciato Amy da cosplayer, anche se il Lucca comics è alle porte e… si potrà fare il cat-player? 😀
Con l'uscita in pompa magna del film a giugno è stato inevitabile imbattersi nel merchandise e, diciamolo, con il logo giusto si vince a mani basse. Vuoi non vendere magliette con l'iconica linguaccia dei Rolling Stones o con la banana di Andy Warhol? No!
E io su questo punto sono debole, molto debole, mi sembra quasi di acquistare doppio (ad esempio se vedo un pigiama da Primark marchiato Harry Potter = 2 pigiama + harry potter! Oppure un charm Pandora marchiato Disney = 2….e via dicendo…è matematica, eh!)
Ad esempio questi non sono stupendi?? Potete acquistarli direttamente dal link
Poi non c'è come il packaging per fregarmi, ma questo lo lasciamo per un'altra volta.
Risultato? Ho acquistato 😄
Ma con cautela 😃 e a manche ovviamente. I primi che hanno aperto le danze sono stati i prodotti Maybelline, ho dato una chance all'edizione limitata, ovviamente accecata dal packaging azzeccatissimo, scoprendo con grande delusione che sono "solo" prodotti già sul mercato rietichettati… nooooo… tragedia!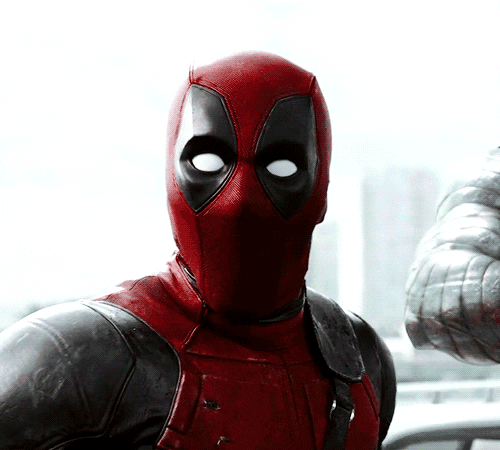 e invece no! Il lipgloss è uno spettacolo e anche lo smalto (ma su quello non avevo grossi dubbi) si fa valere 👍
vi lascio i link per l'acquisto diretto
Un grosso trend di stagione che non ho ancora deciso se mi piaccia o mi lasci totalmente indifferente è la maglietta bianca, ok l'abbiamo vista ovunque e c'è da dire che ormai la stagione ce la lasciamo alle spalle, quindi poco importa a questo punto.
Stavo "ravanando" alla grande tra le magliette di OVS in cerca di chissaché e trovo questa maglietta "strengh grace love". Ok, a parte che una stampa su maglietta bianca sta bene a prescindere, ok che le scritte da empowerment vincono sempre (almeno su di me ) ma questa ha toccato le corde giuste. Taglio pulito, veste bene, è di cotone, la stampa è rossa e…è di wonder woman…sarà un segno? Ad ogni modo la trovo adorabile e motivante per il back-to-school.
Vado da primark in cerca di un regalo, si può uscire da Primark con almeno 10, 15, 20 cose in più rispetto a quelle preventivate? no… E' come andare da Zara a vedere che aria tira, almeno almeno un paio di scarpe la provi!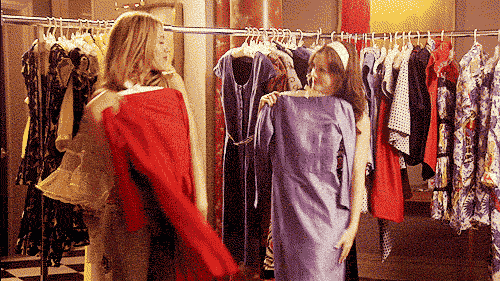 E, come sopra, mentre ero alla ricerca del pigiamino estivo perfetto mi imbatto in questo tutone magnetico dalla scritta FIERCE adatto alle sere pigrone in compagnia del vostro felino. Ha tutti i numeri giusti, pailette, bronzo, maiuscolo e, senza nemmeno dirlo, anche questo fa parte del merchandiase WW. Oh…chi sono io per ribellarmi? Già mi vedevo la foto di Amy – FIERCE! Ok che ho una modella d'eccezione ma nella mia testa il risultato era più bello XD
Eeeehhhh….basta… un altro segno, il terzo!! eh niente ho cominciato a fantasticare, aprirò un fascion blog con protagonista un gatto e farò il botto!!1!!11!! ahahahah!!

si ceeeerto…
~Amy's view
Scherzi a parte, è da li che ho preso seriamente in considerazione l'idea che aleggiava da mesi tant'è che forse la sera stessa ho acquistato lo spazio wordpress per spronarmi a farlo quindi è anche per questo che i post viaggiano a rilento, non sono pronta a questa realtà, mi piace, mi stimola, le idee sono molte e francamente non sono pronta ma sto imparando ad essere la wonder woman che vorrei. Che per il momento indosso.












Io fashion blogger?AHAH preferivo food blogger…dove sono i nom-noms?
~Amy's view
Visto che qui ci piace prenderci alla leggera il titolo del post è il lietmotiv che mi accompagna sempre ogni volta che ho a che fare con wonder woman
Non so, ogni volta che si parla di wonder woman mi viene in mente questo sketch del 2002 degli MTV Movie Award con Jack Black che tenta di palpare Sarah Michelle Gellar sul jet invisibile wonder woman…and spiderman… 😂😂
Ora, la prossima volta che vedrete in vetrina un paio di stivali rossi, trend della prossima stagione, come si farà a non associarlo a wonder woman?
Pensate a questo post e canticchiate serene wonder woman…and spiderman… sorridete un po' e se è il caso acquistate!
E ricordate In a world of ordinary mortals you are a wonder woman, go ladies!!
[:en]Can you say something about wonder woman that wasn't already said? no ah?!
and what about a wonder cat? no… come on I'm not mad and Amy isn't actually a cosplayer… does exist the word cat-player?
With the Wonder Woman movie released in June it was inevitable to find something logged "wonder woman" and, let's say, with the right logo is an easy game, just like the iconic Rolling Stone's tongue or the Warhol's Banana…everybody know it's easily regognizable
And at this game I'm weak, very weak! I feel like buying double and an Harry Potter Primark's become 2 things a primark pajamas and a Harry Potter pajamas, it's pure math.
there'd nothing like packaging to get fool of me, but this is another story.
And so? I bought a few things 😄
But with caution and one step at times. The first of all were a lipglos and a nail polish from Maybelline wonder woman limited edition, with that packaging how could I resist? And only at home I realyzed that they were "only" item already on the market with a new dress… noooo… tragedy!!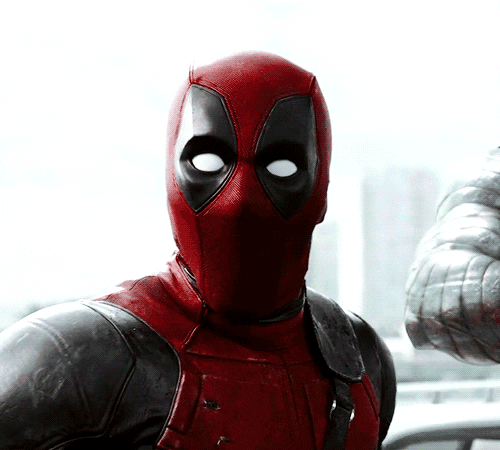 BUT NO!! they are amazing goods and without this camouflage I will never notice them 😍
Even if the season is almost overe I haven't decided jet if I like it or not, the white t-shirt, ok we have seen it everywhere even under beautuful dresses 🙈 but is it a trend or just basic? Anyway I was looking for a white t-shirt, I don't own one, at OVS store and this "strengh grace love"shirt caught my attention, it's a cotton, clean cut, with a red empowerment print that struck the right note and, wait, it's a wonder woman thing … is that a sign? another? Signs or not I liked it and bought it.
I was jiggling at Primark store (Primark in Italy is a new thing so we are all enthusiastic about it) looking for a present and, can you escape from Primark without 10, 15 or 20 things more than the expected? no… it's a losing game it's just like going to Zara (or Macy's, I think,for the US) just to check, impossible, at least you try on a pair of shoes!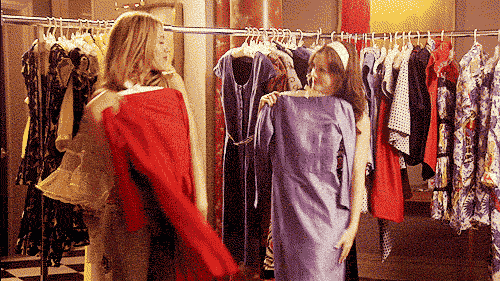 And, guess what? looking for a pajamas I saw it an amazing jumpsuit with this glowing bronze capital letters FIERCE right for the cosy night with Amy and it is wonder woman branded, who am I to say no? I already foresee the AMY-FIERCE photo.
Ok….. enough….another sign, really??? My mind was already beyond… I will open a fashion-cat-blog and it will be viral !!1!11!1!!111! AHAHAH

Amy's view: yeah….riiiiiight….
Naturally it's a joke, ok, but I think that was the exact moment I realize what I wanted for this space and, probably, the same night I bought the wordpress space just to cheer me to start it. I have many ideas but I'm so new at this digital world so I apologize if the posts release is going a little slow. I'm not ready yet but I'm learning to be the wonder woman I want to be and, for now, I just wear it.
In a world of ordinary mortals you are a wonder woman, go ladies!!

Amy's view: Me? fashion blogger?AHAH I'd rather be food blogger…
where's the nom-noms?
every post has his soundtrack (or lietmotiv) hidden in the title, you can find here the today's one. I don't know why but every time I think about wonder woman the jingle at the end of the clip in the link sounds over and over in my headwonder woman…and spider man!!BTW think about me next time you spotted a pair of red boots this fall in stores and at this silly jingle wonder woman…and spider man!! 😆😆😆
[:]